Stitchtek Services, LLC
Welcome to our new Catalog Site! We've expanded our catalog to include many other vendors as well as our previous ones. Please take some time to browse around!
Featured Item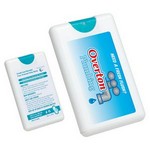 Credit Card Fresh Flush Pretreat Potty S...
Fresh Ocean scent odor eliminator spray. Environmentally friendly essential oils create a protective scent barrier on the surface of water to trap odor underneath. Pretreat toilet bowl with 2-3 spritz...

Signature Showrooms